Ansec Training Center is dedicated to imparting security training at all levels. The center provides Security Guard training courses in compliance with the industry standards - Private Security Agencies (Regulation) Act, 2005. Our training centre allows trainees to experience the real world of security work. Paired with our expert instructors, they find themselves in many different situations for maximum learning all under one roof. Our hands on training facility comprises many training phases that take trainees through situations they may face in the real world.
Ansec's Aim
To create Skilled and Competent Security Personnel to safeguard People, Information & Property.
To create assets that can create an environment in which people can live & work without fear of violence, theft, Fraud, Other illegal & unethical activities.
To train individuals for handling all emergencies related to Safety & Security.
Roles & Duties of a Security Guard
Protect property & people
Conduct security risk analysis
Control access to sites
Control traffic or crowds
Monitor access control and entry points
Report any illegal or suspicious activities to the superiors
Act as a first responder in an emergency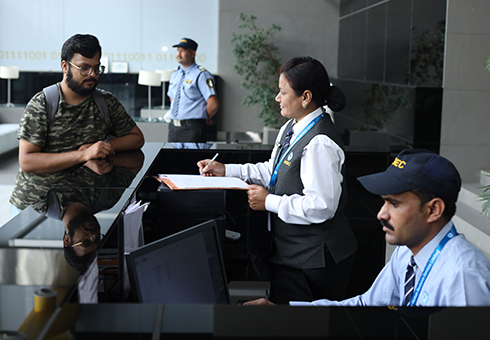 Communication Skill
It includes the importance of soft skills, art of communication, techniques to use while communicating, improving confidence level during communication through practical exercises. During the course, we teach about the standards of professionalism needed for the profession, as well as how to deal with people appropriately.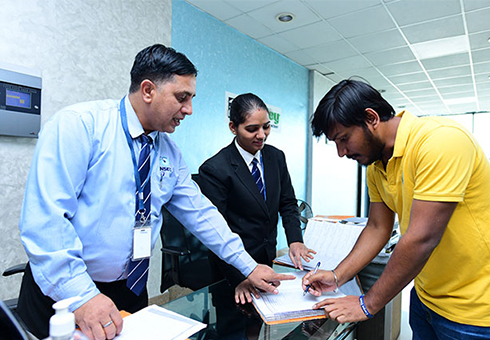 Documentation and daily reporting
We teach how to maintain the documentation as per PASARA as well as the client's requirement. In addition, we teach the skills of reporting incidents, updating shifts reports and checking attendance reports.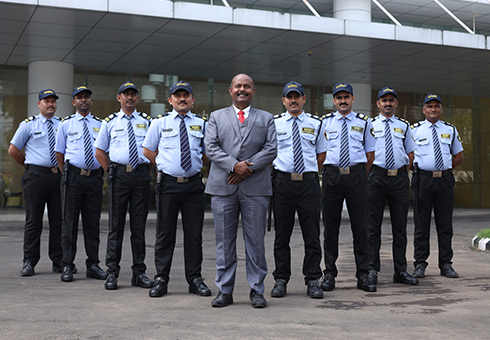 Uniform & Grooming
The training for security officials begins with uniform and grooming. It is necessary to wear a uniform while doing any kind of security work. The uniform indicates the authority of the wearer. At Ansec we follow strict rules on uniforms, equipment, grooming and discipline to make the security officials effective in their work.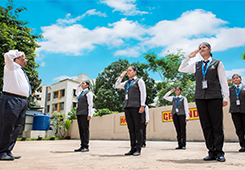 POSH
Our Training centre aims to provide a structured and standardized training programme that helps them identify and cope with the sexual harassment at workplace. Security personnel are trained on methods for addressing sexual harassment and to prevent it.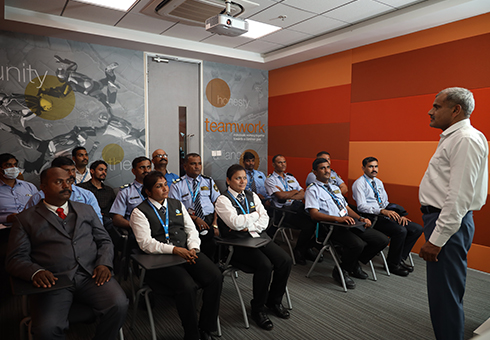 Ethics and Professional Conduct
Our security training programs include ethics and professional conduct as a part of the curriculum. It is all about the core values of the organization, establishing an ethical workplace and how to identify and solve potential ethical issues.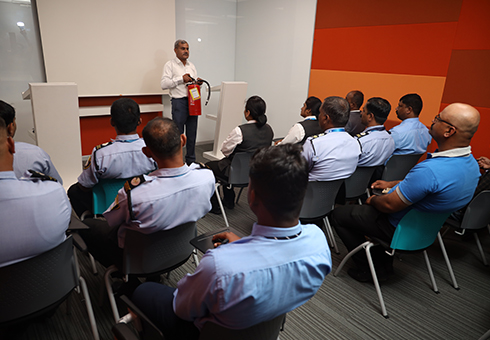 Fire Fighting Training
Our Fire Fighting Training center is equipped with the latest technologies and facilities, required in the training of Fire Fighting. We have training equipment which are designed using up-to-date design systems to replicate real world firefighting scenarios.
Practical Training & Demonstration

Fire Fighting with Live Fire in Fire Pit
Operation of Fire Hydrant System
Operation of Hose Reel Drum & Sprinkler system.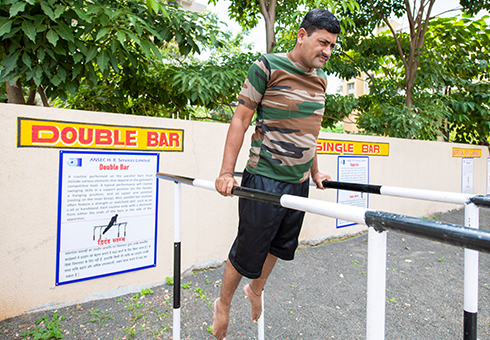 Physical Fitness Training
Physical fitness is one of the most important components of security officer training. To remain fit at all times, security personnel need an extensive range of physical fitness training. We have a mandate that all guards must meet strict physical requirements prior to employment.
Running
Pull ups & Push Ups
Rope Climbing
Long Jump
Foot Drill/ Parade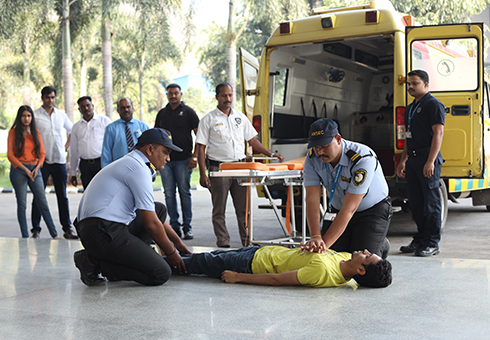 First Aid
The Ansec Training centre is dedicated to providing training during emergencies, we teach First Aid and CPR (Cardiopulmonary Resuscitation) & its Demonstration to the trainees. Lifting techniques & mobilization of victims with stretcher & Wheel Chair.
Medical Emergencies (Electrocution, Heart Attack, Heart Fail, Choking, and Drowning) & First Aid.
Treatment for Bleeding & Fracture
Other medical emergencies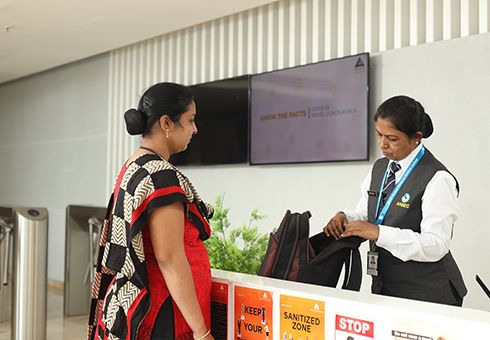 Access Control
Access Control Training includes an overview of access control fundamentals as well as the skills necessary to perform Checking and Frisking procedures on visitors. We also teach how to set up network access control systems, troubleshoot and resolve common access control related problems.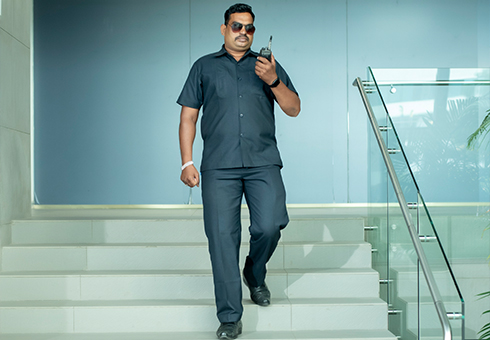 Patrolling Techniques
Patrolling techniques are an essential part of security officer's training. Patrolling in the open field may seem easy, but in real-life situations, patrols can be difficult to conduct in spaces that are relatively crowded. We teach how to patrol the premises to maximize the vigilance and safety procedures.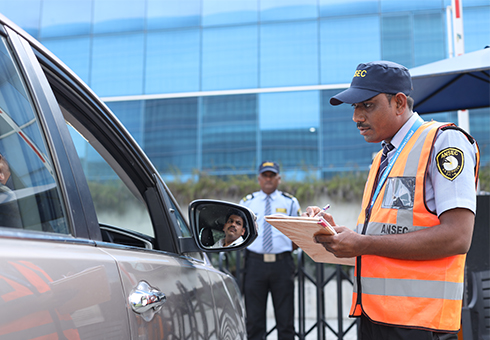 Crowd Control and Traffic Management
Each security guard is expected to follow standard protocols that ensure every individual's safety. With Crowd Control and Traffic Management training we teach how to effectively and efficiently control and manage crowds and traffic using de-escalation tactics, while minimizing liability or damage to personal property while saving lives or preventing injuries.